Gifted Students Are Busy!
---
Fifth Grade Gifted Visits with SC's Resident Artist
The fifth grade gifted class recently visited with Mr. Allen Cooks to view his artwork. He showed the students examples of his pencil drawings on paper. He has a true gift of capturing the personalities of the famous people in his drawings. Mr. Cooks discussed the process of shading with the students. He also shared that he started drawing as a young child and then went on to study art in college finishing with an art degree. The students were able to see his passion for his gift. During the 2nd semester, Mr. Cooks will instruct the students in drawing with pencils and about the elements of art.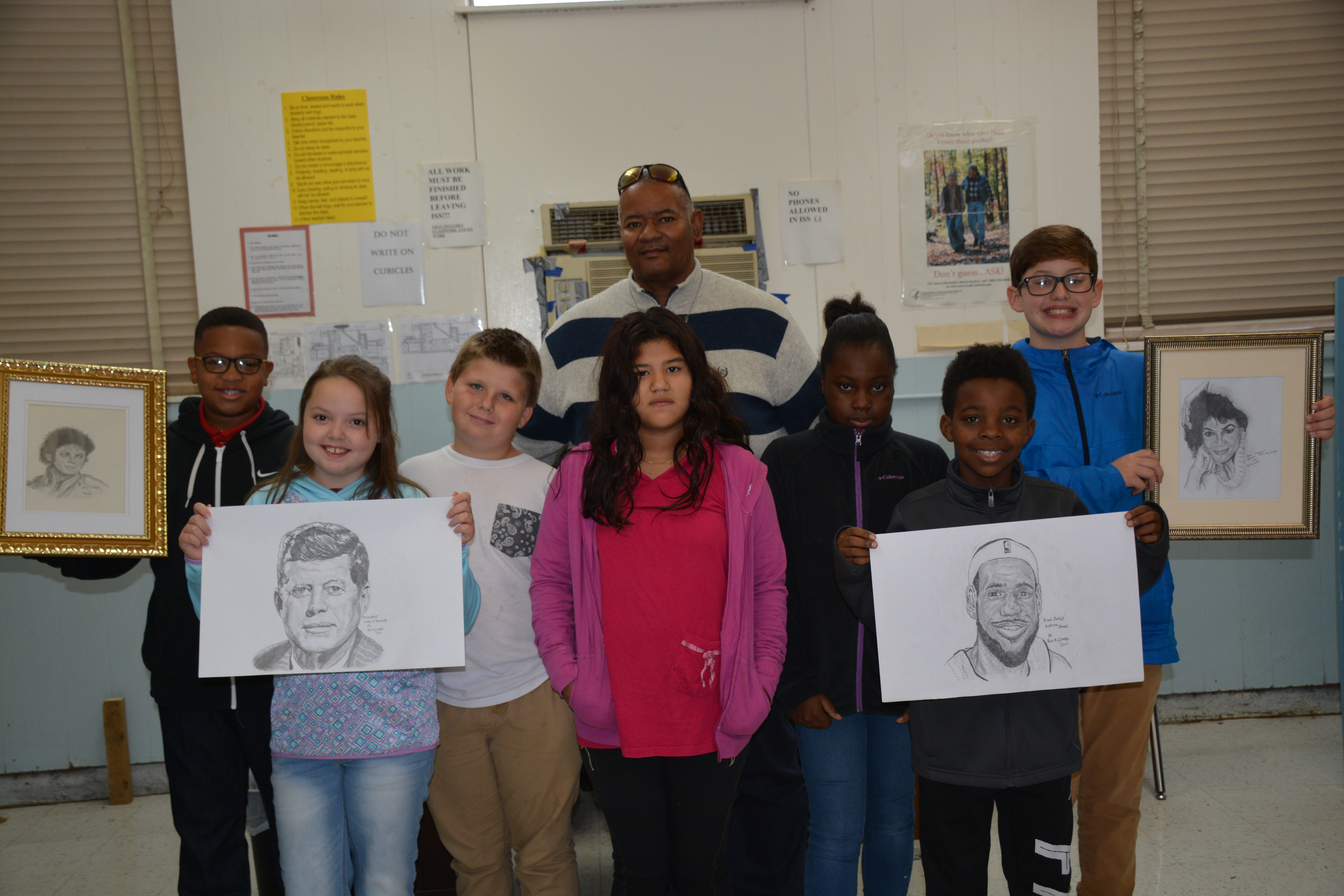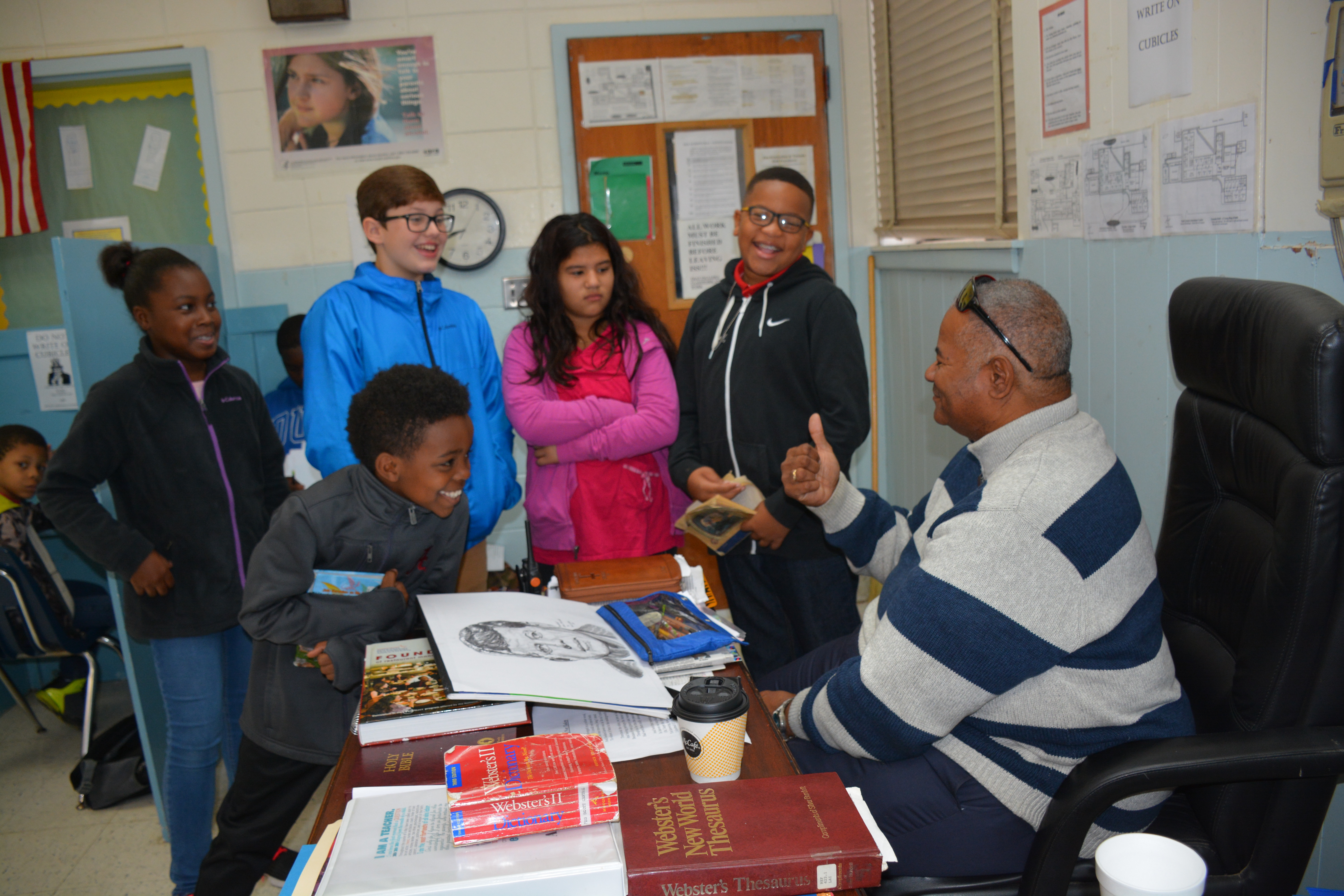 Hour of Code
Gifted students are learning how to code and write computer programs. This will benefit them in so many ways in the future, because computers are taken over so many regular task. All the gifted groups are learning these tools. Some of these students are just in the third grade in these pictures below.