Elementary Teacher of the Year
Shawanda Matheny was selected as Elementary Teacher of the Year at Scott Central Attendance Center. Ms. Matheny can be found arriving bright and early to start her school day. Some days she is here before the sun has completely made it up. She is eager to prepare her room for her students to start learning as they arrive.
Ms. Matheny had a desire to become a teacher when she volunteered at a head start. She later worked at Midway Head Start for about two years. It did not stop there, while in college she found herself wanting to be in the public school system dealing with elementary education. During this time she worked as a kindergarten assistant for about a year and a half.
All of those past positions, along with her college education, helped prepare her for her current position as a fifth grade Math teacher here at Scott Central. Ms. Matheny has been known to go out of her way to help her students stay on track with lessons. In the past, we posted an article about technology being used to feed live lessons to a student who couldn't make it to class because of major surgery. Ms. Matheny made sure that everyday the student received that lesson. She cares, and her students feel that from her. Going above the normal is what makes her teacher of the year!
Congratulations!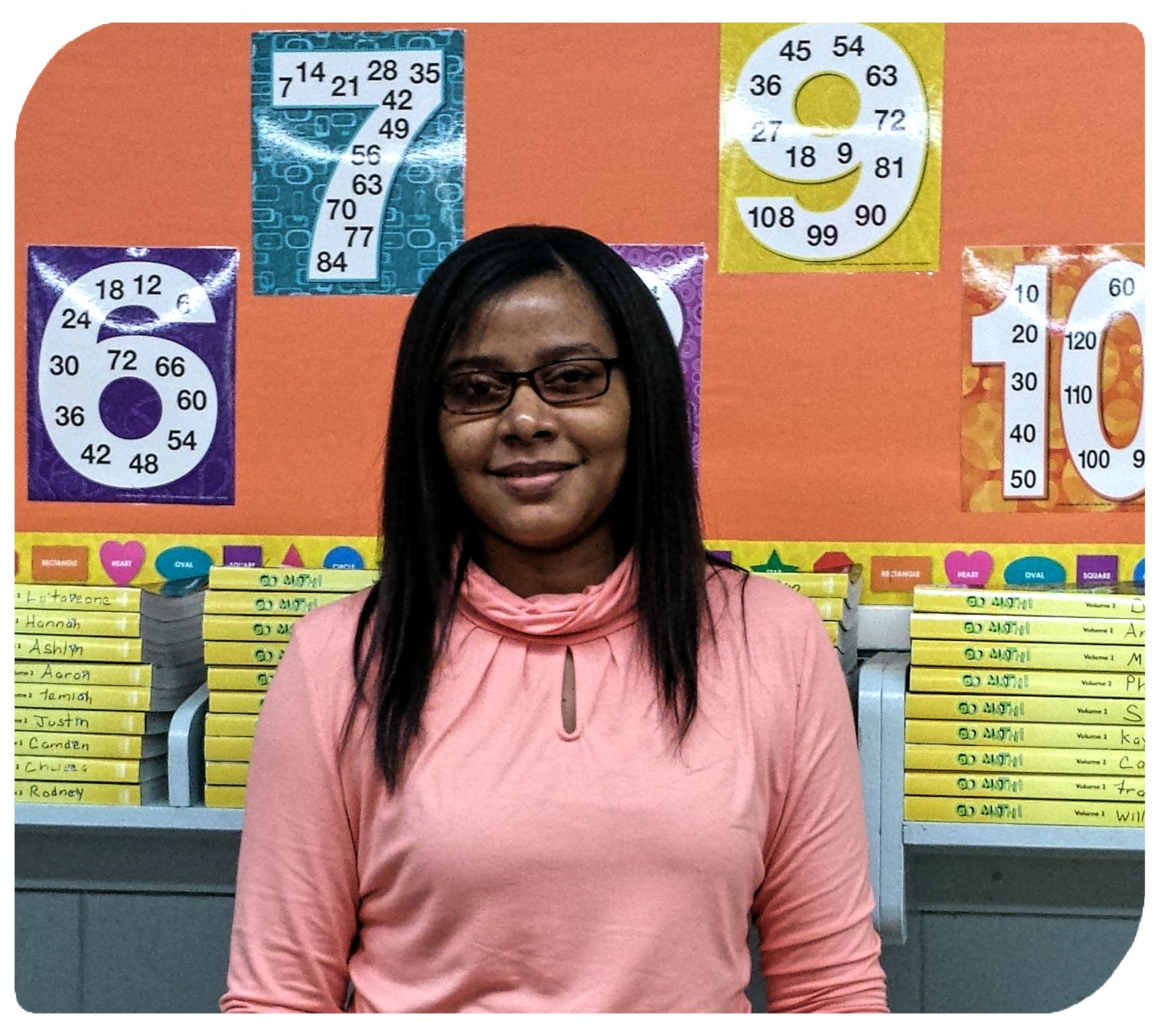 Pictured Below: Ms. Matheny and Elementary Principal Victor Gilstrap