Kindergarten and Community Helpers
Kindergarten is learning about community helpers. On day one, Kindergarten met our School Resource Officer, Sammy Lovett. Our students were excited to learn about his job, and how he helps our community. Mr. Lovett keeps us safe here at our school, and has many other duties outside the school building.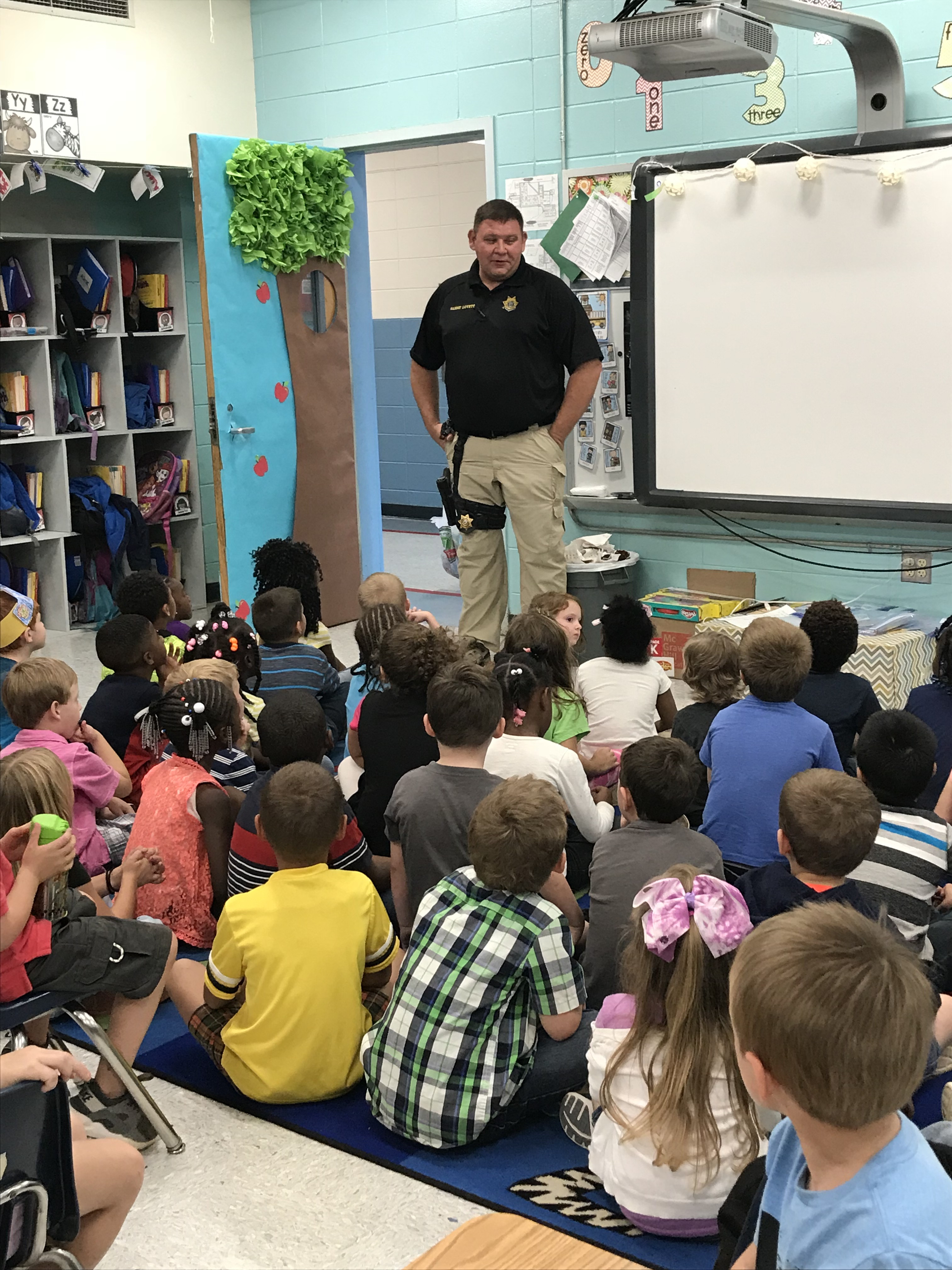 On day two...
Kindergarten continued the week with community helpers with a visit from our favorite school nurse, Nurse Heather. The students learned all about protecting themselves and others from germs at school. They also got to see their own germs with Nurse Heather's special hand washing machine.